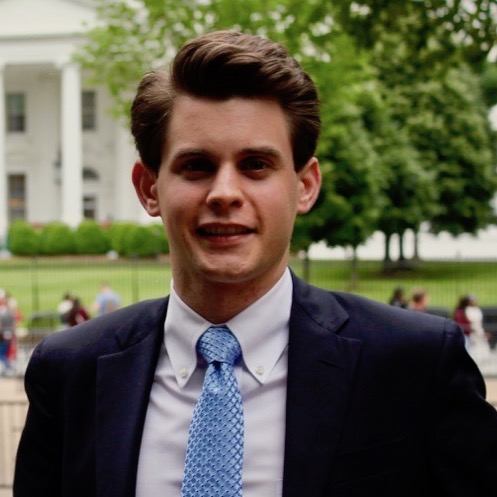 Max McGee
Email: maxmcgee@usqbc.org
Marketing & Research Manager
---
Max McGee has served as the Marketing and Research Manager with the US-Qatar Business Council in Washington, DC for three years. He leads the Council's market research for sector reports and publications, and conducts partner identification and market research for companies engaging in bilateral business between the US and Qatar. Mr. McGee coordinates logistical planning for group and individual company trade missions. In addition, he handles all Council branding, including the design and publishing of The Weekly Brief, all promotional materials and Council collateral.
Mr. McGee has extensive experience with the GCC. Prior to joining the US-Qatar Business Council, he worked alongside the US Country Manager for the Bahrain Economic Development Board (EDB). As part of his role at the EDB, he performed research on US companies to identify potential candidates for investment into Bahrain. He also developed itineraries for visiting Bahraini delegations to the US.
In addition to his work with Qatar and Bahrain, Mr. McGee served at the Jordan Economic & Commerce Bureau at the Embassy of the Kingdom of Jordan, where he worked with US companies trading with and investing in Jordan. In addition, he conducted research at the Washington Institute for Near East Policy for Dr. Patrick Clawson and Mr. Simon Henderson as part of the Institute's Gulf & Energy Policy Program.
Mr. McGee has traveled extensively in the Middle East through the National Security Language Initiative for Youth, studying Arabic in Morocco and Jordan. He was also selected to be a Saudi Arabia Exchange Fellow by the National Council on US-Arab Relations, and visited Riyadh, Jeddah, and the Eastern Province of Saudi Arabia.
Mr. McGee graduated from the George Washington University in Washington, DC with a BA in International Affairs concentrating in the Middle East and Security Policy.